We talk a lot about fun, light-hearted, pretty things here at Bloom. And that's fine. But sometimes our real-life journeys, though ultimately beautiful, aren't all "cute" or "fun." Sometimes the price we have to pay for things we desire is very dear. We want to recognize and talk about that reality, too. We're so thankful to Kate for sharing the story of her journey to motherhood and opening up a dialog about infertility, adoption, and family building that's outside "the norm."

I feel like these days, fertility, or the lack thereof, is much more common... or much more talked about. For that I'm grateful. My husband and I were married seven years ago. Shortly thereafter we started trying for a family. After about 7 months of "trying" we were finding ourselves unsuccessful. Now I know that you're not even considered to have fertility problems until you've been trying for a year (if you are under a certain age, I think it's 35). It can take that long for a perfectly healthy couple to conceive.
Even though I knew this, I had a strange feeling that something was up. I went and saw a regular OB who said he "did" infertility. Whatever that means; I didn't know. We really didn't know what to do or who to talk to. So after regular blood tests were done that said everything was normal he agreed to do a round of IUI (Intro Uterine Insemination). I must have done a good job convincing him that I really wanted to try something since it hadn't been a year. After a failed attempt I got the best advice from a new friend that had been through what I was going through. I'd give you the same advice if you asked me. She told us to go see a fertility specialist and not waste time or money on an OB. What she said that made a lot of sense to me was: an OB, for the most part, delivers babies, a specialist only works on figuring out what might be the problem and getting you pregnant.
Our specialist diagnosed two specific problems that were indeed preventing pregnancy. We then tried 5 more rounds of IUI (with much more monitoring) and one round of IVF. All without any success.
About six months before our IVF attempt and during our rounds of IUI, we also completed our paperwork with an adoption agency through our church. LDS Family Services. We figured we'd explore all our options. I think what helped us feel so comfortable with adoption is we had friends (who I also nannied for) who adopted their first child and had twins through IVF. We got to witness first hand how much it didn't matter, adopted or biological, those children were loved just the same.
Six months after our failed IVF attempt and a year after completing our adoption paperwork we were chosen by a birthmother. A little girl who was to be born in 3 weeks! We were overwhelmed, excited, scared and very nervous. To make a very long story short, the placement failed and we flew home empty handed. Of all the failed fertility procedures this hit me the hardest. I was devastated. I think it was the hardest thing I've ever been through. Everything we had tried (and by this point we'd tried a lot) had failed. I was starting to feel like a failure right along with everything else. I thought for sure I'd never be a mother. I was a wreck to say the least.
It took me four months to come back to 'life' where I felt there was hope of us building a family. Now I know that sounds dramatic, it even sounds dramatic to me right now. But it's the truth. Not being able to do what it seems everyone around you can do so easily and practically without thought, is well, hard. Really hard.
About six months after the failed adoption we were contacted by another birthmother. The second I finished reading her email, I knew she would place her baby with us. I knew it. I felt peaceful, happy and excited (well thrilled beyond belief) about it. I think it was a gift, that feeling, after all I'd been through. And six months after that our beautiful son Charlie was born. I was a mother. She was a mother. She gave us the most beautiful gift I believe anyone can give on this earth. Something we were unable to do for ourselves, she selflessly gave. She gave us a family. I'm not sure I can begin to express the emotions that were present during those 3 days in the hospital. Love, anxiety, selflessness, happiness, sadness, joy. Pure joy!
And then almost two years after Charlie was born we were blessed to be able to adopt our daughter Lucy. With her, we went through a private agency and instead of six months, we had 7 days notice! It was crazy and wonderful all at the same time!
These two children are (obviously) the light of our lives.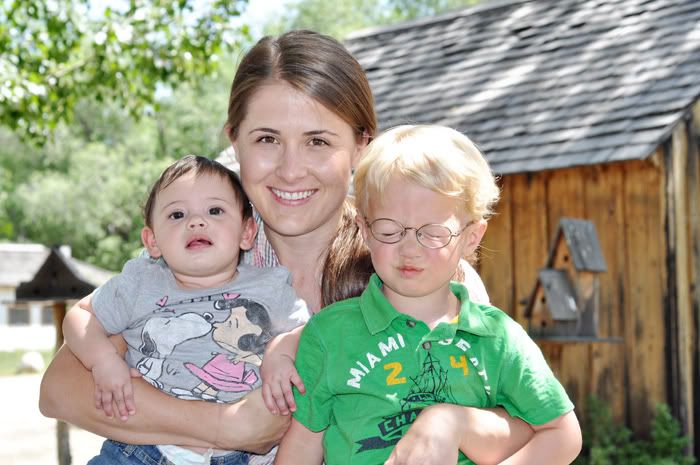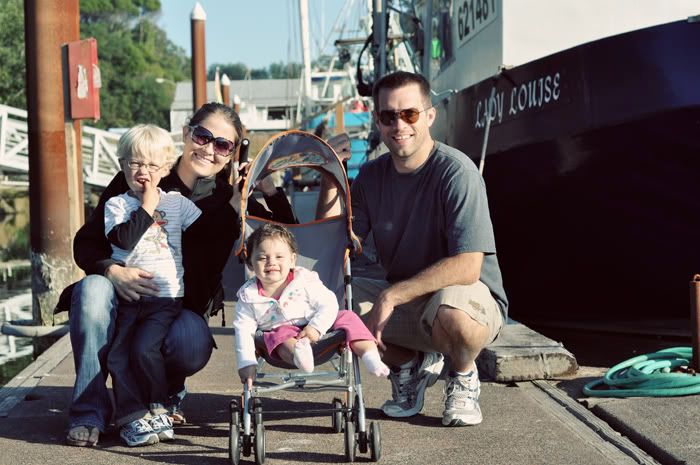 -----------------------
I'm not sure how I could have made this introduction/story any shorter. I want to be able to answer any questions I can about adoption or fertility that you might have. Anne, Em and I think there is interest. And I guess it is interesting when something like building a family is done different from the "norm" :). I felt like you should know my back ground, where I've been in regards to the subject! With one failed adoption and two successful adoptions (from two different kinds of agencies) under my belt I think I can give you an accurate look into what it's like.
Next, I was thinking of giving a "beginners guide to adoption". I'm not sure what to include, what to leave out. If anyone has any questions please, please feel free to ask. I will answer as best I can. From 'how much does it cost?', to 'what not to say to an adoptive mom?', to 'how do I communicate with our birthmothers?', to 'what language to use and not use when referring to adoption?'. Nothing is off limits. Because this is my life and so normal to me I almost don't know what will be interesting to you!
Thank you for listening. I love to share our story. As do most adoptive parents, (I think *wink*). Our journey has certainly been an adventure. We've learned a lot, we've grown a lot and we wouldn't change a single thing.